FAQ
frequently asked questions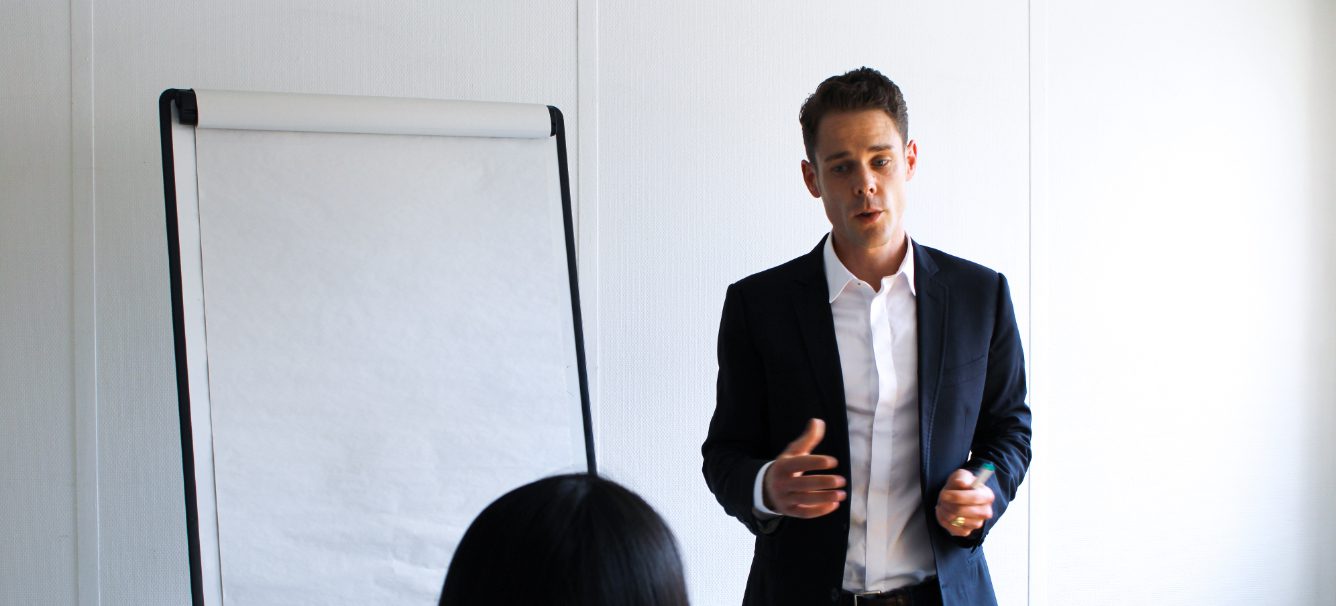 GoSense is close to its users and the field. Here is a selection of frequently asked questions about the products and the company. Make your choice!
Rango works on iPhone. Starting with iPhone 4S. Rango also works well with Android. However, there are some prerequisites for pairing Rango with your smartphone. Make sure your smartphone has Bluetooth 4.0 or higher and a version of Android 5.0 or higher.
Specialized smartphones like the Doro Claria Vox from Kapsys or the Olga phone are not compatible with Rango. However, the SmartVision 2 is compatible with Rango.
If you have any problems with your Rango, remember to restart your phone; once your phone is turned on, check that Bluetooth is enabled, turn on your Rango mobile app, and then your Rango. Once Rango is connected, everything should work again. If the problem persists, visit forum.gosense.com. Finally, if the problem persists, contact us at support@gosense.com
Rango has been designed to be impact resistant, thanks to two glass-filled plastic parts at the ends. Rango has undergone several crash tests, which were very conclusive. However, it is possible that your Rango may be damaged after a violent impact. Because you don't want Rango to fall off your cane while you're moving, you may tend to overtighten the clamping screw built into the Rango's attachment. This creates a lot of pressure on the grip of your Rango, which weakens its shock resistance. This can cause the hanger to crack and eventually fail. One way to ensure that your Rango is securely attached and will not fall out is to shake your cane with Rango in an up and down motion, tapping the tip of your cane on the ground. If Rango resists this test, you can leave without fear.

A repair kit will soon be available on our website www.gosense.com in e-commerce.
Rango est conforme à l'indice de protection « IP 65 », soit totalement protégé contre les poussières et protégé contre les projections d'eau de toutes directions. Par temps de pluie, de brouillard, de neige ou de fort ensoleillement, Rango fonctionnera et vous protègera.
Rango a été conçu pour fonctionner en extérieur. Pour autant, Rango peut aussi fonctionner en intérieur. Vous risquez simplement d'être alerté plus souvent de la présence d'un obstacle proche. Cela dit, rappelez-vous que lorsque vous mettez votre canne à la verticale en la ramenant vers vous, Rango le comprend et se désactive pour économiser de l'énergie. L'idée est que, par votre comportement, vous indiquez à Rango que vous n'êtes plus dans l'action de recherche d'obstacles avec votre canne ; ainsi, vous préservez votre batterie et Rango évite de vous déranger par des alertes sonores inutiles. Cependant, si vous souhaitez conserver la détection active, il vous suffit de laisser votre canne blanche en situation de déplacement et Rango restera à l'affût. Si vous ne balayez plus, la détection de Rango change de mode.
Thanks to its « u » shaped hook and its tightening screw, Rango can be fixed on all types of white canes. If you have a round handle with a flat face, check that your tightening screw is fully unscrewed. Then place the flat side of your handle between the two grooves on the back of Rango. This will make it easier for you to « clip » the clamp. If you have difficulty closing the ring, slide your Rango down until you can close it again.
Finally, if your Rango moves, tighten the clamping screw with a coin.

For Czech white canes, it is possible that your handle is too big. We therefore advise you to lower Rango until you can clip the grip. You can also put a 3 cm wide grip around your handle (which can be supplied by GoSense on request). The grip will help the Rango clamp to your white cane.

If you are looking for a new cane, we recommend a cane with a round handle without a flat surface, as this will make it easier to attach the Rango.
Rango is used on a white cane, it was designed that way. It is important to sweep so that Rango can correctly detect dangers. On the other hand, the dog could be considered by Rango as an obstacle.
At GoSense, we take pride in designing robust and durable products. It is in this dynamic that a repair kit will soon be available on our website in e-commerce. A replacement service for your battery is also planned.

Free software updates will also be offered regularly to improve the performance of your Rango.
Vibration feedback can be difficult to perceive, especially when wearing gloves. Understanding the different vibrations is often laborious and requires a more difficult learning curve. In addition, the information they can transmit is limited.

At GoSense, we decided to use our instinctive ability to detect sounds in space. After all, it's easy for anyone to detect where sounds are coming from. This is part of the reason why Rango is intuitive and will soon allow you, with a little training and adaptation, to locate obstacles in 3 dimensions.

However, in order to provide a solution for people who still prefer vibrating feedback, we plan to make Rango compatible with a vibrating bracelet.
You can put on only one earpiece when using Rango except when the 3D sound interface is activated. To benefit from the 3D sound feedback, and thus to easily locate the obstacle, it will be essential to put your earphones on both ears, making sure to put the right earphone on the right ear and the left earphone on the left ear so that the 3D sound feedback is accurate.
You can use Rango with any type of earphones, traditional or open. We recommend that you use open earphones rather than in-ear ones, which will cut you off from your surroundings. That's why GoSense has included a pair of external earbuds in the Rango kit, the noor.
These headphones are in Bluetooth since September 2021. We recommend that you use Rango with the noor and not with other Bluetooth headphones, as Bluetooth technology has a high latency, which means that your Rango will detect obstacles late. Your user experience may be diminished. With the noor, you don't feel the latency, because we master the Bluetooth protocol. That's it.
First, for Rango's 3-D sound alert to work properly, be sure to position your noor earphones correctly. The right earpiece to the right ear and the left earpiece to the left ear.
On dit que l'alerte sonore de Rango est en 3 dimensions parce que GoSense positionne l'alerte sonore dans votre environnement. Autrement dit, l'alerte sonore peut provenir de la droite, du centre ou d'en face de vous, ou de la gauche. Là où il y a le son, c'est là où il y a l'obstacle. C'est simple. Donc, si l'obstacle est à gauche, vous entendrez un son dans votre oreille gauche, s'il est en face de vous, vous entendrez un son dans vos deux oreilles, et s'il est à droite, vous entendrez un son dans votre oreille droite.
To indicate whether the obstacle is near or far, the warning sound changes according to the distance. If the obstacle is far away, the alert sound is slow and low-pitched. The closer the obstacle is to you, the faster and higher the alert sound becomes.
We do not recommend it. Rango has been designed to be used with a white cane. It is indeed important to sweep so that Rango can correctly detect hazards. So technically, if you scan but hold Rango in front of you, it is possible, but not very ergonomic. Also, Rango does not yet detect holes, so a white cane is all the more necessary. Finally, it allows you to signal better.
Yes this will be possible with future updates. So, in the settings of your Rango mobile application, we will allow you to choose from a family of obstacle alert sounds. You will also be able to customize your voice information.
Wizigo can be used with the phone in the pocket. For this a calibration is necessary. By pressing the button to lock the screen. The calibration is done in 2 steps. Follow the vocalized instructions. Attention it is important to put the phone in a tight pocket so that the phone does not move.
Once the synchronization of Wizigo is done, even if you lose your internet signal, Wizigo continues to work. If the synchronization could not be done before the loss of internet signal, then all your newly created data on mywizigo.com will not be accessible from the mobile application yet.
Wizigo guides you at all times. For the moment Wizigo offers you an external guide. The inner guide is under development.

In the near future Wizigo will work indoors thanks to the connection to Bluetooth beacons called « Beacons » and the new generation Wizigo Bluetooth beacon, owned by GoSense. Wizigo combines several technologies: GPS, internet, pedometer, Bluetooth… etc. Wizigo can connect to its own Bluetooth beacon, but also to other beacons whose Bluetooth protocol is accessible.
It's coming soon and under development. Soon Wizigo will allow you to connect to the sound beacons that embody the Bluetooth technology. Thus, Wizigo will be able to trigger the sound signal of these same beacons. Whether it is for the sound signal of traffic lights, but also sound beacons for traveler or visitor information.
Wizigo is a universal mobile application accessible to all. It works with or without a screen reader. Its graphical interface has been simplified as much as possible to be accessible to visually impaired people.
Wizigo works on iOS for all iPhones. Wizigo is currently being developed for Android.
Wizigo is free for users, but paid for professionals, via licenses sold by GoSense.

The Wizigo license portfolio for professionals consists of 4 distinct licenses:

1 - Outdoor guiding license. Offered by GoSense.
2 - Indoor guiding license (requires a hardware part in addition to the software part).
3 - License to guide on platform to the right train car door (requires a hardware part in addition to the software part).
4 - License activation of a Bluetooth beacon or a sound beacon.

The Wizigo offer consists of two independent and complementary parts: a software part (mobile application, mywizigo web platform for professionals) and a hardware part (Wizigo beacon). You can subscribe to the Wizigo offer through a one-time purchase, a purchase and annual subscription, or only through an annual subscription.

The MyWizigo web platform allows you to manage your database, your user account (change your Wizigo password … etc.). The platform is accessible to visually impaired people. For professionals, MyWizigo also allows you to control your fleet of Wizigo beacon. The transfer of data between MyWizigo and the mobile application is done in real time.

MyWizigo peut être utilisé par tout le monde, qui souhaite apporter son aide et prêter ses yeux, aux utilisateurs déficients visuels. Chacun connaît les problématiques d'accessibilité de sa ville ou de son quartier et peut constituer de la base de données : créer des trajets sonores au niveau des trottoirs et au niveau des passages piétons ; créer des points d'intérêt ; baliser des zones de travaux. Avec MyWizigo vous avez un outil qui vous permet de participer à l'accessibilité de votre territoire et de votre ville.
For the moment Wizigo is a GPS that has been designed for pedestrian use. Wizigo cannot be used in a car or on a bicycle.
Wizigo works with all types of headphones. Traditional or extra-auricular. Whether they are wired or Bluetooth.
However, Wizigo is even better with GoSense's « noor » earphones. With all the electronics on board and a neckband, the noor feeds multiple data into Wizigo's algorithms, and improves the accuracy of guidance, including significantly improving the accuracy of GPS reporting. With GoSense noor, Wizigo knows precisely the user's orientation and speed. As a result, Wizigo's accuracy increases from 5 meters and above in custom trips and with traditional earphones, to 1-3 meters with GoSense noor earphones. In addition, the noor headphones also significantly improve the 3D sound interface. This makes it more natural and intuitive, as the noor headphones allow for better positioning of the guidance sound in the user's space.
So you can use Wizigo with any commercially available headset, but with GoSense noor, Wizigo will be more powerful and intuitive.
A marking, by a pin, is present on your right earphone. The left earphone is without marking. So you can easily differentiate the right earpiece from the left one.
Your noor earphones were designed for long-term use and for use during sports. They are therefore resistant to water and sweat. The noor earphones are comfortable and supportive, so you don't even notice them. You don't feel them. Even with glasses or a mask.
The GoSense noor app is free and can be downloaded on all platforms from the Google Playstore or your App Store.
La durée de vie de la batterie des noor est au minimum de 6h dans le cas d'un appel en continu ou de 8h dans le cas d'une écoute en continu de votre musique.

Les noor ont un temps de chargement en dessous d'1h30, pour une charge complète.
When you purchase a pair of noors, GoSense provides a 2-year product warranty. This warranty covers any damage to your noor, provided it is used in accordance with GoSense's intended use.
-Go- pour la dynamique d'innovation, du challenge. Le Go représente aussi l'idée de mouvement, de mobilité.
-Sense- c'est l'idée de collaborer dans un projet qui a du sens, mais aussi de travailler sur les sens de l'Homme. Aujourd'hui c'est un nouveau sens pour la mobilité.

GoSense- means both « A new meaning for mobility » and « Let's do something that makes sense ».
Le nom Rango était d'abord un nom de code donné par notre designer, car le prototype sur lequel nous travaillions à l'époque lui faisait penser à un caméléon avec ses gros yeux qui regardent partout (les capteurs). Accroché fixement sur sa canne et se confondant avec celle-ci, tel un vrai caméléon sur sa branche, Rango protège son utilisateur. Référence au film d'animation Rango, dont le personnage principal est un caméléon. Ce nom de code combinait, notre souhait de personnifier le produit et d'avoir le -Go- de GoSense.
GoSense, innovation makes sense!
The name came from an ideation session. What came out of it was an acronym. The one for NOuvelle OReille which becomes noor when reduced to the strict minimum.
Ensuite, noor possède de nombreuses racines : grecques, latines et arabes. Et autant de significations : noor veut dire lumière en arabe, évoque aussi l'idée d'apaisement en latin et de compassion en grec. noor se lit dans toutes les langues et garde une signification positive à chaque fois.
Franck D. (now an ambassador)
• A system of back and forth or action and return on action that combines the real with virtual elements, in a transparent way for the user ;
• The system allows for this overlay and real time interactions ;
• It respects a spatio-temporal coherence (i.e. a coherent positioning of the virtual objects in time during the user's movements).